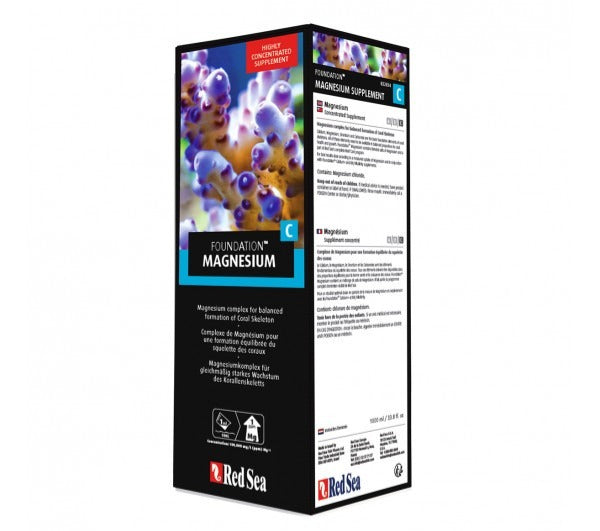 Foundation C Magnesium - Red Sea
---
Dosing trace elements cannot get any easier than the Reef Foundation System. Red Sea uses a very easy to follow, systematic approach to maintaining what your corals need to grow.
Red Sea's Reef Foundation system has been designed to help promote coral growth and coloration while maintaining the health of the coral.
When corals grow, amounts of calcium, alkalinity, and magnesium will be consumed by the coral to create its calcium carbonate structure. With just a couple small corals the amount of elements that will be consumed can be replenished by water changes, but after corals start growing, or you add more the need to supplement and replenish the elements being consumed will arise. Calcium, alkalinity and magnesium will be consumed the quickest and the Red Sea Reef Foundation System uses high quality components letting you replenish the basic trace elements that are being consumed.